Life can't get much better for Sam Lock. Popular, good-looking, and with a future as a professional football player. every guy at Stanton High School wishes he were Sam. That is, until his championship football game, when Sam accidentally links with an ancient source of energy known as the Veil and reveals his potential to become a powerful sorcerer. Sam is whisked off to Atlas Crown, a community of sorcerers who utilize the Veil as a part of everyday life. Once there, he trains beside a mute boy who speaks through music, an eternal sage who's the eyes and ears of the Veil, and a beautiful girl who's pretty sure Sam's an idiot. As it becomes clear Sam's meant for power magic-the most feared and misunderstood form of sorcery-people beyond Atlas Crown learn of his dangerous potential. An exiled group of power sorcerers are eager to recruit Sam, believing that he is destined to help them achieve their long-held goal. If they succeed, they could bring about the downfall of not only Atlas Crown. but all humankind.
Our Unique Interview:
--The Twitter version: tell us about your book in 140 characters or less.
MASTERS OF THE VEIL is a unique take on magical training... with a high school jock who never knew he was a sorcerer until a "hiccup" at the big game.

--How did you get the idea for the story?
The idea for MOTV first came to me when I sensed a trend in fantasy novels. I kept seeing the 'outcast' type being sucked into a fantasy realm and thriving there. I wondered what would happen if a popular, sociable person found him self in a similar situation. Since I couldn't find the story anywhere, I wrote it :)
--Which character would you most/least like to have dinner with?
My favorite character (besides Sam of course) is named Glissandro Thicket. He's mute, but has found a way to magically speak through music. I'd love to hear him play/speak.
--What are some of your favorite books? Do you still have much time to read?
Ok, so Harry Potter? Greatest series ever.
But since it's over, I tell everyone to read my new fantasy obsession. "The Name of the Wind," by Patrick Rothfuss. The series isn't over yet so I still have the final installment to look forward to. The first two books in the series are INCREDIBLE. So unique, well thought out, and thrilling. Buy them!
--Do you have any other works in progress? Any teasers or release dates?
I do! I'm currently working on finishing up the sequel to MOTV called CHILDREN OF THE VEIL. In my opinion it's even better than the first, and there's a sneak peak at the back of MOTV. To the dismay of my wonderful editor, there's no release date yet.

--If a fairy godmother told you your life could be like a favorite book for 24 hours, which book would you pick and why?
I want to spend that 24 hours in the Harry Potter realm. Because sometimes I think that Hogwarts taught me more than real school.
--Do you need anything to write (music, coffee, etc)? Are there any songs on your playlist- songs that inspired you or that were playing while you wrote?
Coffee. I never drank the stuff before I started writing. Six years later and I get headaches without it. Ugh.

--If you could have any superpower what would you choose?
To have the power to finally understand women. Oh boy would I like that.

--Besides writing, what do you like to do in your free time?
I play rock saxophone. I actually moved to Austin, TX (live music capitol of the world!) to pursue the musicians' dream.


--Is there anything else you want to add or say to your readers?
To my readers. THANK YOU. THANK YOU. THANK YOU. THANK YOU.
Lightning round: this or that?
Vanilla or chocolate?
Swirl. I'm indecisive.
Edward or Jacob?
As a twenty-something male, I am required not to answer that.
Hockey or soccer?
Soccer.
Ebook or paper?
Even though us authors make more money with e-books, I say paper all the way.
Salty or sweet?
Salty.
Beach or mountains?
Mountains. I actually wrote the reenactment scene in MOTV while on a mountain.
Phone call or email?
Email. Cuz you can't attach .pdfs or pictures to a phone call.
Early bird or night owl?
Night owl. Unfortunately, people don't like listening to rock saxophone when they wake up.
Dog or cat?
Dogs. Definitely.
Messy or neat?
I'm super neat. Never clutter anywhere. Hi Mom!
Is she gone? Ok, yeah, I'm a huge mess.
Ninjas or pirates?
Ninjas. I think I don't see one right now!
Giveaway Details
Author Daniel Cohen is offering one lucky person a $100 Amazon.com Gift Card.
Last day to enter is May 31st
Open to anyone who can legally enter, receive and use an Amazon.com Gift Code. Winning Entry will be verified prior to prize being awarded. No purchase necessary. You must be 18 or older to enter or have your parent's permission. The winner will be chosen by rafflecopter and announced here as well as emailed and will have 48 hours to respond or a new winner will be chosen. This giveaway is in no way associated with Facebook, Twitter, Rafflecopter or any other entity unless otherwise specified. The number of eligible entries received determines the odds of winning. VOID WHERE PROHIBITED BY LAW.
See more about Daniel and Masters below
a Rafflecopter giveaway
Author Daniel A. Cohen
Daniel A. Cohen was just your average business student. Microeconomics, finance, marketing… you name it, he had to do a PowerPoint presentation on it. One dark and stormy night, he was bitten by the radioactive realization that memorizing business jargon could possibly be the most boring activity known to man.
After gaining eagle-eye vision, abs that could grate cheese, and a talent for imagining things (including his cheese-grating abs), he wrote his first novel and began his epic battle against the formidable business jargon. He continues to fight the good fight by playing saxophone and writing YA fantasy, forever hoping his Veil trilogy will help inspire others to join his cause.
LINKS:
BOOK TRAILER
BLOG
GOODREADS
FACEBOOK
AMAZON LINK
BN LINK
TWITTER
PRAISE:
"This Book was brilliant, creative, and completely magical. If you want an amazing book to read in 2012, I would suggest you go to the bookstore and pick up a copy of Masters of the Veil."
~Julia @Inkbitten
"I loved this book. I could list all the reasons, but there is one piece of praise I think sums up the book best. My son grabbed it as soon as I was finished reading it and hasn't put it down since. Dan Cohen has a winner with this series."
~Author Michelle Pickett
"A funny, imaginative, and delightful read!"
~Author Kate Kaynak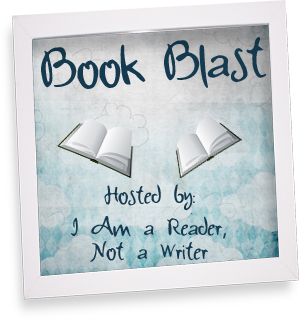 Pin It