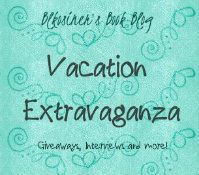 Giveaway: $5 Giftcard and Deck of Lies and Interview with Jade Varden
A House of Cards…
When you build an entire life on a foundation of lies, it only takes one truth for the whole thing to come crashing down. I never invited the truth in. I never went searching for it. I never had any reason to suspect that the two people I loved most were dishonest with me every second of every day.
I made one bad decision, and in a single day my entire world changed. If I'm ever going to discover the truth about myself and my parents, I have to trace all the lies back to their source. I have to try to find the truth that they're hiding.
The more I discover about myself, and my past, the more I realize that lies really are better than the truth. But now that I know the lies are all around me, I can't stop until I've discovered them all. I'll pull each lie away, one by one, and examine it to see what's underneath…until this house of cards crumbles into dust at my feet.
I just hope I can survive the crash.
@JadeVarden
Follow Jade on Facebook
The Deck of Lies on Amazon
Writing 101 tips, self-publishing help, indie reviews and more at
Jade's blog
This is part of the Vacation Extravaganza. I go to Disney and you still win!
Make sure to leave a comment, and get an extra entry at the giveaway on the 17th
Scroll through or go through the vacation extravaganza label because I couldn't figure out another way to keep my posts up to date.
- $5 Amazon Giftcard and Deck of Lies ebook copy, open internationally
-Fill out Rafflecopter to enter
-Ends on 10/11/2012 11:59 pm EST
-If you win a review on your blog and/or amazon is appreciated but not required.
a Rafflecopter giveaway

--Which character would you most/least like to have dinner with?
I definitely wouldn't want to have dinner with Violet, because she's perpetually dieting and thinks everyone else should, too. I think I'd have to choose Sawyer, because he'll eat anything.
--Do you have any other works in progress? Any teasers or release dates?
Yes! I'm currently working on the final book in the Deck of Lies series. I'll be releasing more updates about it on my blog as we get closer to the release date.

--If a fairy godmother told you could be put into the world of your favorite book for 24 hours, which book would you pick and why?
Gone with the Wind, because of the clothes. Very specifically I would be Scarlett and I would be wearing the curtain dress!


--If you could have any superpower what would you choose?
I think I'd like to fly.


Lightning round: this or that?
Vanilla or chocolate?
Chocolate!
Edward or Jacob?
Edward.
Hockey or soccer?
No.
Ebook or paper?
Ebook!
Salty or sweet?
Sweet
Beach or mountains?
Mountains
Phone call or email?
Email
Early bird or night owl?
Night owl
Dog or cat?
Cat
Messy or neat?
Neat
Ninjas or pirates?
Pirates
Pin It