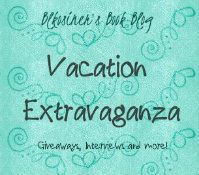 This interview and giveaway are part of the Vacation Extravaganza. I go to Disney and you still win!
Make sure to leave a comment, and get an extra entry at the giveaway on the 17th.
Scroll through or go through the vacation extravaganza label because I couldn't figure out another way to keep my posts up to date on the sidebar.
What I Didn't Say by Keary Taylor
Getting drunk homecoming night your senior year is never a good idea, but Jake Hayes never expected it all to end with a car crash and a t-post embedded in his throat.
His biggest regret about it all? What he never said to Samantha Shay. He's been in love with her for years and never had the guts to tell her. Now it's too late. Because after that night, Jake will never be able to talk again.
When Jake returns to his small island home, population 5,000, he'll have to learn how to deal with being mute. He also finds that his family isn't limited to his six brothers and sisters, that sometimes an entire island is watching out for you. And when he gets the chance to spend more time with Samantha, she'll help him learn that not being able to talk isn't the worst thing that could ever happen to you. Maybe, if she'll let him, Jake will finally tell her what he didn't say before, even if he can't actually say it.
-Signed copy, US only
-Fill out Rafflecopter to enter
-Ends on 10/2/2012 11:59 pm EST
-Make sure to check out and comment on our interview below for an extra entry
-If you win a review on your blog and/or amazon is appreciated but not required.
-Prize provided by author Keary Taylor
a Rafflecopter giveaway

--The Twitter version: tell us about your book in 140 characters or less.
After losing the ability to talk, Jake discovers that isn't the worst thing that can happen to a person…
--How did you get the idea for the story?
It was largely based on some of my personal experiences in high school. I went through (and am still going through) a big physical challenge and I learned a lot from it. I decided to make it based on a character who couldn't talk though because it was a unique challenge that I'd never seen done before.
--What are some of your favorite books? Do you still have much time to read?
I love to read YA but seem to go through spurts of when I get much reading done. Some of my favorite YA contemporaries are The Fault In Our Stars by John Green and Jane by April Lindner. I also love Anna Dressed in Blood by Kendare Blake, Everneath by Brodi Ashton, Nevermore by Kelly Creagh, and about a million others!
--Do you need anything to write (music, coffee, etc)? Are there any songs on your playlist- songs
that inspired you or that were playing while you wrote?
Music is a MUST for me in my writing process! I usually make up a playlist before I start any first draft. I could list a million songs but I'll keep it simple by saying just about anything by The Goo Goo Dolls, 3 Doors Down, and Theory of a Deadman. And a new one for me is Broken Iris, who are a totally independent band and are just plain amazing!
Lightning round: this or that?
Vanilla or chocolate?
Chocolate
Edward or Jacob?
Edward (but Jacob in the movies)
Hockey or soccer?
Soccor
Ebook or paper?
Paper
Salty or sweet?
Salty
Beach or mountains?
Beach
Phone call or email?
Email
Early bird or night owl?
Night owl
Dog or cat?
Dog
Messy or neat?
Messy
Ninjas or pirates?
Pirates!


Pin It