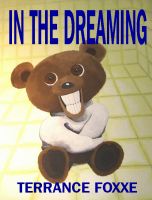 In The Dreaming by Terrance Foxxe - Dark fantasy. A mosaic novel. A collection of short stories bridged together by a larger narrative.
Foxxe's unique novel offers a wide variety of stories to suit any tastes. From Native American legend to urban detective. Science fiction, magic and love, alongside vampires, barbarians, presidents, elves, and (walking talking) toys.
www.smashwords.com/books/view/85403
The coupon code is: JP54R (and is not case sensitive).
Promotional price: $0.00
Coupon Code: JP54R
Expires: March 1, 2012